Product Overview
Hodgdon H4350 Smokeless Powder
Hodgdon H4350 Extreme Extruded propellant is a burning speed that has been known to shooters for decades. During that time, Hodgdon has modernized H4350 by shortening the grains for improved metering and making it insensitive to hot/cold temperatures. H4350 is ideal in the WSM family of calibers (270, 7mm, 30, 325). H4350 is the standard in such cartridges as the 243 Winchester, 6mm Remington, 270 Winchester, 338 Winchester Magnum and many more. For magnums with light to moderate weight bullets, it can't be beat!
Warning About Smokeless Powder:
Do not exceed the loads displayed in the reloaders guide.
Never mix any two powders regardless of type, brand, or source.
Never substitute any smokeless powder for Black Powder or any Black Powder substitute.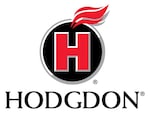 Specifications
Delivery Information
| | |
| --- | --- |
| | 1.140 Pounds – 8.400 Pounds |
| | Yes |
| | Yes |
Smokeless Powder, Black Powder, Primers, and Fuses ship from our warehouse with other products. This ensures no more than one Shipping Charge and one HazMat Charge per order (unless you also order products that Ship Separately from
blaserfirearms
or our Suppliers). Each order is limited to no more than 25 pounds of Black Powder, and no more than 66 pounds each of Smokeless Powder, Primers, or Fuse. Smokeless Powder, Black Powder, Primers, and Fuses are considered hazardous materials, incur HazMat Charges, and can only ship ground freight within the continental U.S. Due to safety considerations and legal/regulatory reasons, Smokeless Powder, Black Powder
, Primers, and Fuses
cannot be returned.
Why is Hodgdon Powder not available?
 manufacturing facilities have not kept up with orders. Additionally, military contracts began specifying Hodgdon powders in the last few years for military ammunition, impacting supply.